Fuel your operational performance through data-driven
Process Efficiency and Breakaway from the rest
From Private businesses to public sector, our services is all about turning your data into actionable insights. We believe this is a key component in maximizing operational speed, efficiency, and automation. Combining advanced AI technologies, agile transformation methods and science driven research with hard-earned business insights. We are here to help your organization to make important breakaways and stand out from the rest.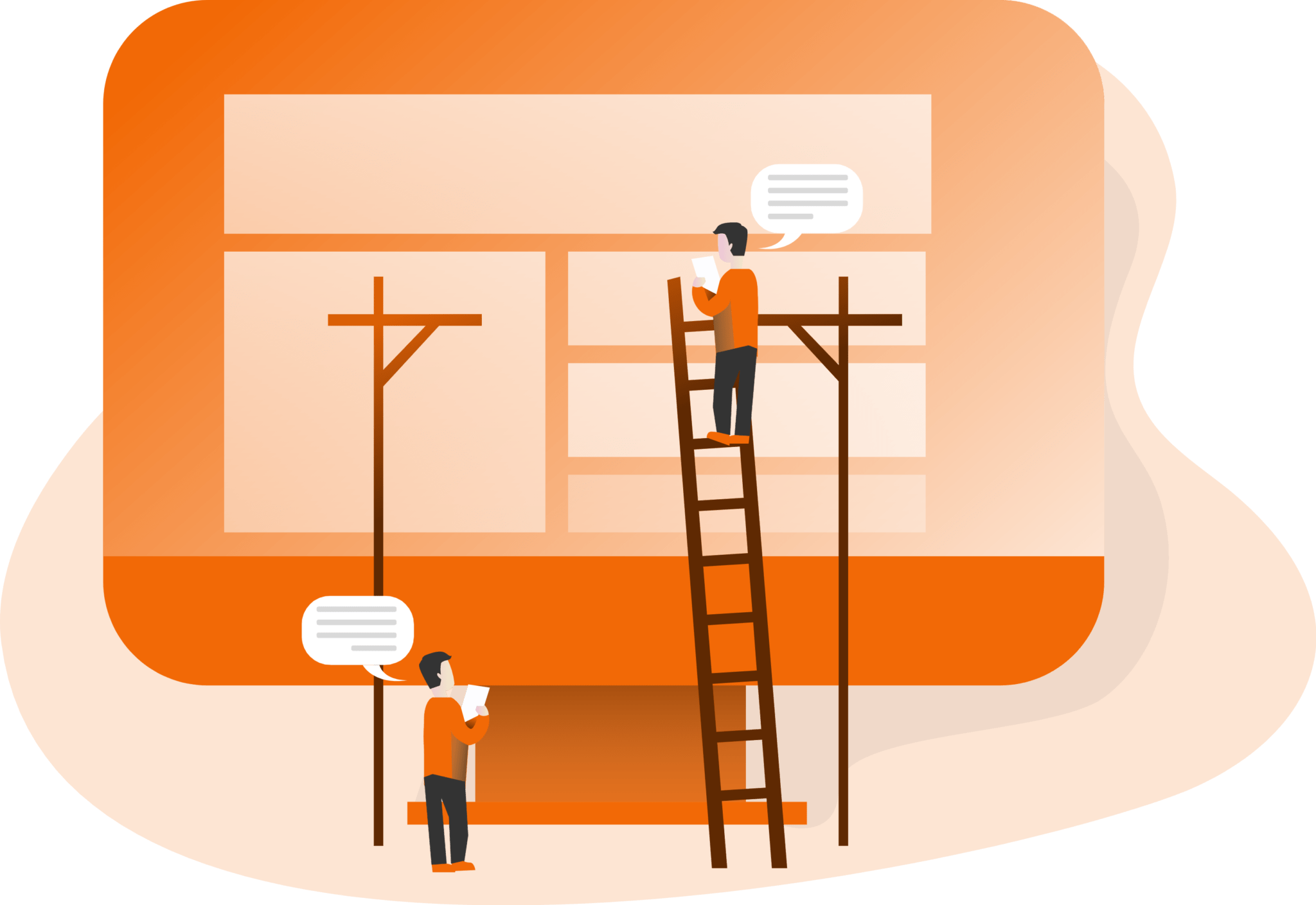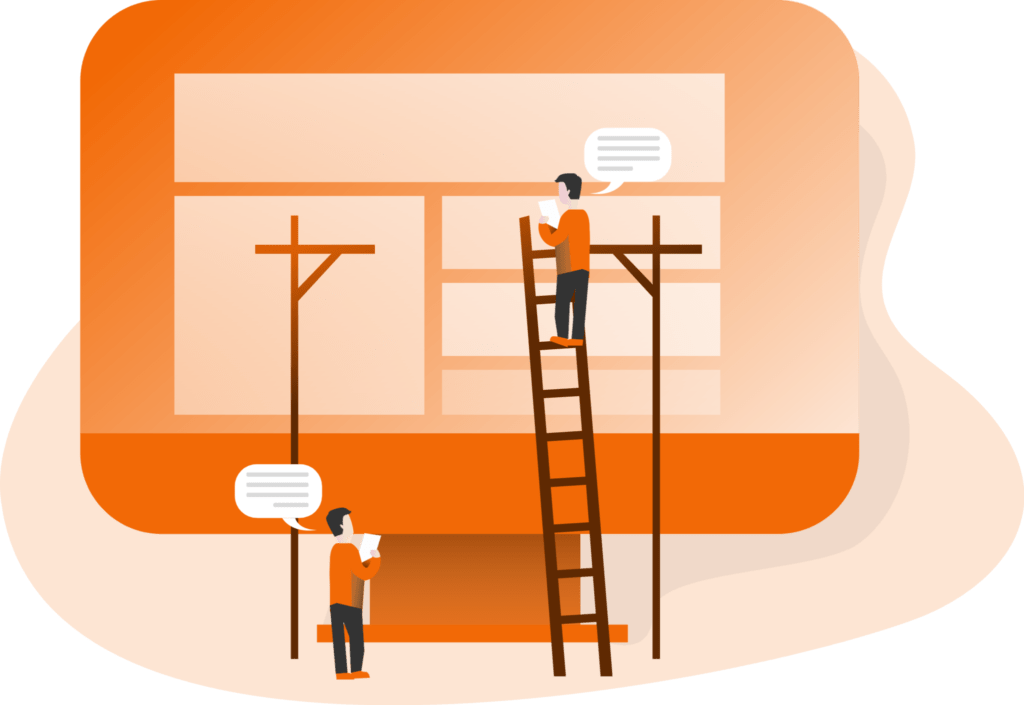 We offer a fully maintained and supported instance of Apromore Process Mining Enterprise Edition for commercial use, via annual subscription service. We can deploy it in the cloud or on-premise, keep it up-to-date so you'll always use the latest features and improvements, and offer technical support.
Training and Community Engagement
Stay ahead with our online programs, classroom trainings and events or let us connect you with industry relevant colleagues for sparring and knowledge sharing. We work with handpicked capacities within selected industries and methodologies and they are here to advise us and our customers to translate technical solutions into value adding activities
Customization and Connectors
We develop custom extensions to Apromore Enterprise Edition to suit your specific needs, they will be added in the form of plugins.
Connectors: custom data ingestors to acquire data from 3rd-party software (e.g. customized versions of SAP, Dynamics, Oracle, Salesforce) into Apromore and custom data exporters to automatically import the analytics produced by Apromore into 3rd-party business intelligence tools (e.g. Power BI, QlikSens, Tableau)
Add-ons: client-specific features that are not included in the core product (e.g. custom solutions for specific domains, custom predictive monitoring dashboards to suit specific needs).
We've applied process mining to several organizations and have gained deep experience in supporting our clients through their journey towards monitoring their data and achieving operational excellence. We run:
Short & sharp proof-of-value (PoV) projects, aimed at demonstrating the power of process mining, raise internal awareness and build a business case for process mining.
Business Value or Efficiency Projects: We either spearhead or support in-depth transformation or efficiency projects, where we combine agile transformation methods with advanced process analytics.
Product subscription and capability-enhancement projects through dedicated training and mentoring, aimed at internalizing process mining capabilities.
We help Supply Chain leaders to deal with the increasing pressure to deliver more with less with increasing customer expectations, growing costs and volatility. We help Supply Chain teams to get visibility to improve efficiency across the whole supply chain. Get fact-based insights into inefficiencies and bottlenecks like delays, rising cost and working capital optimization. Improve customer satisfaction and business outcome with Process Mining and Breakawai.
Are you a Service Leader striving to provide superior customer experience while running an efficient Service team? Let process mining help you to identify operational inefficiencies like manual tasks, poor ticketing processes etc. impacting your customer experience and understand the most common paths, the biggest execution gaps by product, team business segment, and geography? Identify and roll out best practices across your service operations to improve customer satisfaction.
Manufacturing organizations are facing growing complexity across the board and increased volatility and an explosion in the data available within production organizations. With Process Mining we turn your data into insights that enables your organization to pinpoint and remove operational gaps across the entire production, reduce waste by identifying and reducing deviations from standards. Finally, ensure quality by reducing rework and make sure all regulatory standards are followed.
Get insights to accelerate your Finance processes for better business outcome.Process Mining can help identify bottlenecks, rework and simply optimizing your productivity, freeing up working capital and identify automation opportunities and manage compliance. Get ready to Breakaway from the rest by taking the right actions to make finance processes more efficient.
On-Time, On-Budget and limited risk. Are you migrating to S/4HANA new ERP etc.? Leveraging process mining provides end-to-end processes transparency across system landscapes, helps eliminate inefficiencies in as-is and to-be processes, mitigates migration risks and to monitor process adoption to accelerate value realization.
Breakaway from the rest. Let Process Mining help your sales team to identify the right steps needed to make your sales processes more efficient. Identify execution gaps and best practice and guide your team to make the most efficient changes. Continuous and agile
How do we ensure the highest possible quality of welfare benefits within the existing framework? How to afford it all at a time when the Corona crisis is affecting the economy and scope, and how do we address growing welfare areas such as children, health/the elderly, social and employment?Based on your existing data and our Process Mining Technology Apromore, we give you quick, factual and objective insight into your efficiency potential. Start your next efficiency project with data-based insights and free up time and resources to think creative solutions for the benefit of both citizens and employees.
On-Time, On-Budget and limited risk. Are you migrating to S/4HANA, new ERP etc., leveraging process mining provides end-to-end processes transparency across system landscapes, helps eliminate inefficiencies in as-is and to-be processes, mitigates migration risks and to monitor process adoption to accelerate value realization.
Identify the right opportunities to automate manual tasks and deploy intelligent actions. Process Mining provides the process context and orchestration you needed to ensure that RPA benefits rather than hinders your business.
Business Process Excellence
Continuously monitor business critical end-to-end or sub-processes to identify and address opportunities for improvement.
Delight your customers and increase and Revenue Growth by eliminating inefficiencies in your sales processes. Visualize the paths your service cases or customers take from case open to resolution. Identify and roll out best practices across your service operations to improve customer satisfaction.
Don't transform in the Dark. Do you wish to accelerate your business transformation initiatives and monitor progress? Process mining provides a fact-based understanding of your processes and your transformation and automation potential.
No matter which system(s) you are using Process Mining offers you objective, fact-based insights, derived from existing data. Starting from the transactional data recorded by your enterprise systems, Apromore will reverse-engineer the business processes hidden in your dataand put you in a position to analyze these processes for effective business transformation and better business outcome.
Is SAP the backbone in your organization? Process Mining can help optimizing your SAP Processes by providing fact-based insights into operational inefficiencies and complexity impacting your ability to remain competitive. With us you can achieve Breakaway performance. Breakawai is a trusted Itelligence partner and we work together to make your SAP Process Mining project a success.
From Order to Cash, Procure to Pay, Account to Payable and Account Receivable we help you to get instant and fact-based insights to improve your SAP processes in all ways that matter to your business.
Is ServiceNow the backbone of your Management Processes?  Unleash the power of Process Mining to identify the hidden execution gaps in your processes and take the right actions to eliminate them.
Is Salesforce CRM the backbone of your Sales and Service at your company? Process Mining can help you to deal more efficiently with complexity of your operations. Process Mining enables you to identify execution gaps and opportunities for better and more seamless customer service. Get ready to Breakaway from the rest by Maximizing the Capacity of Your Processes Across the entire Customer Journey.