About Proces Mining and more
Why even consider Process Mining?
Customer expectations, new product lines, acquisitions, competitor moves, rules and regulations… all impact your processes' ability to execute at full capacity. Process Mining is built to handle the complexity and dynamism of the modern process environment. Process Mining finds bottlenecks and identify the gaps between how things should be and how they really are and help you answer performance and compliance related questions.
When everything operates efficiently, an organization is agile enough to adapt easily to outside forces, leaving more time to drive revenue and better business outcome.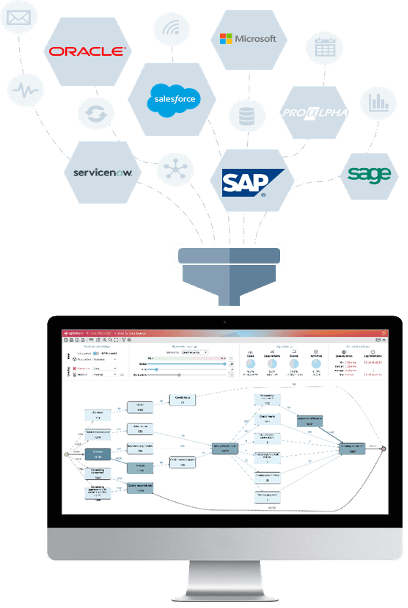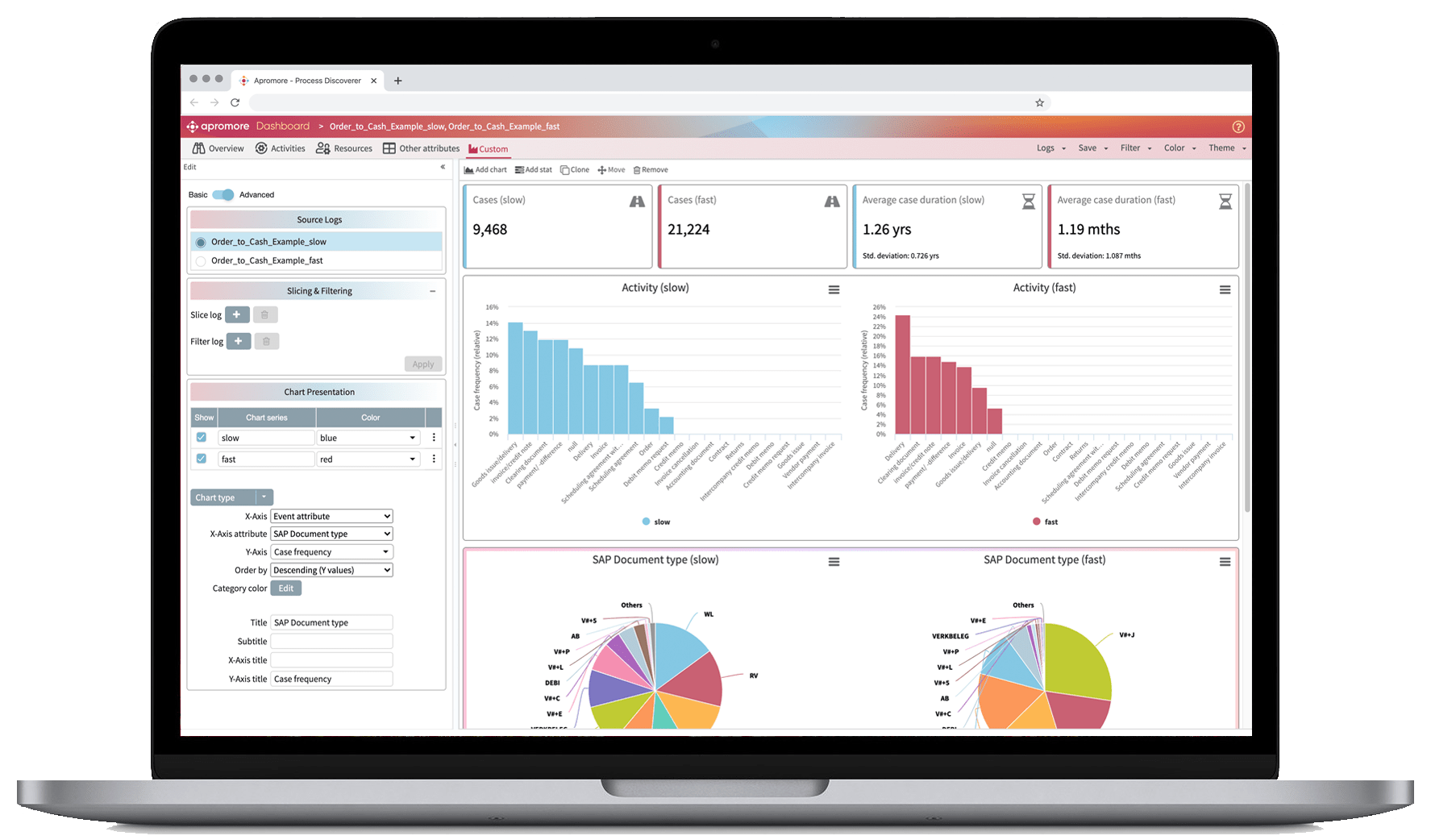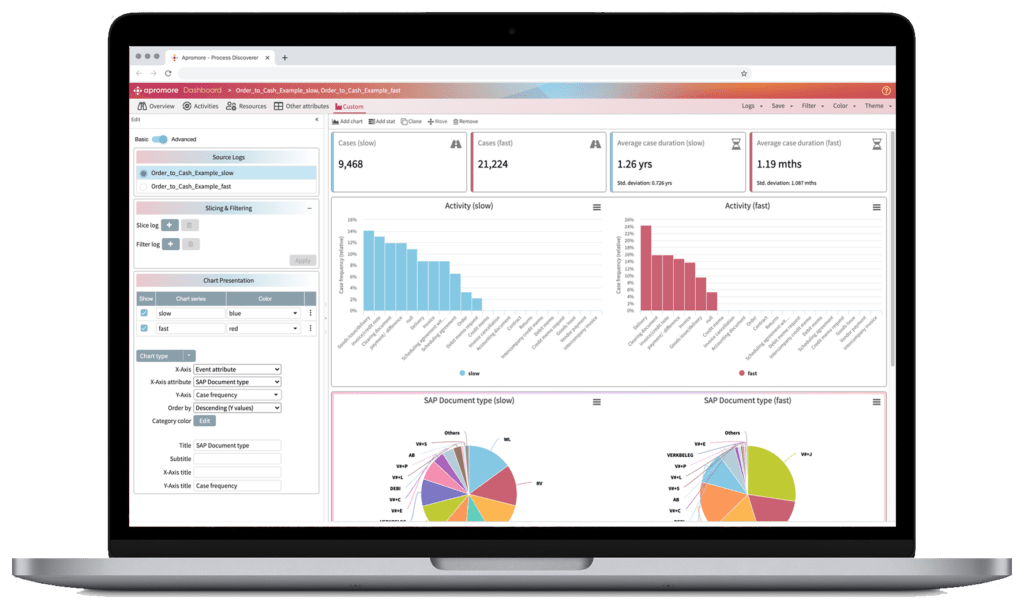 Process mining helps you Monetize your data for better business outcome! Process mining is all about process improvement for operational excellence, but in a data-driven way. Starting from the transactional data recorded by your enterprise systems, process mining will reverse-engineer the business processes hidden in your data, and put you in a position to analyze these processes.
Process Mining offers you objective, fact-based insights, derived from existing data, that helps you to analyze, audit and improve existing business processes by answering both performance and compliance related questions that enables you to monetize your data for more effective business transformations and better business outcome, following five key steps:
Welcome to our Process Mining Technology Apromore
Apromore is a collaborative business process analytics platform supporting the full spectrum of process mining functionality. Apromore can be used to drive change and transformation along different performance dimensions, but first and foremost, Apromore gives you the keys to "open" your business operations. Gaining transparency is key to to any operational excellence and digital transformation initiative. Once you have a good grasp of your operations, you can start identifying opportunities for improving organizational performance along dimensions such as efficiency, quality, compliance and agility.
Why choose Apromore Process Mining
Not all tools are the same. Our customers choose us because we are:

Leading-edge
Apromore is the result of over a decade of extensive research and innovation in process mining at The University of Melbourne and several labs across the globe, leading to the most advanced process mining algorithms ever developed.

Open-source
Apromore is open-source from its roots and supported by a lively community of researchers and professionals around the world. Built upon a robust plugin framework, Apromore can seamlessly be integrated with proprietary systems and custom extensions.

Enterprise-grade
Apromore has been used by leading organizations across a wide range of industries, including finance, healthcare, IT service management, education, manufacturing and logistics.

Price-savvy
Apromore's capacity-based pricing is simple and flexible. Designed for companies that wish to build their process mining practice incrementally, it imposes no limitations on the number of processes to be analyzed nor on the number of user accounts. Options are also available for consultants and individuals.
Would you like to learn more about process mining
or sign up for a free 30-day trial?
Would you like to learn more about process mining
or sign up for a free 30-day trial?